:: Available items from this Artist/Band ::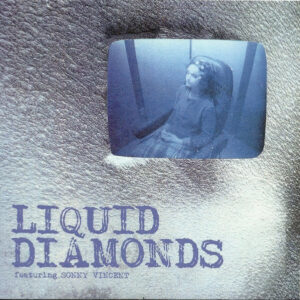 Liquid Diamonds – Aw Maw / Long Ago
(7″ Vinyl – HoZac Records)
Flash forward to 1973 and Sonny's latest active band on the town is known as LIQUID DIAMONDS, an even rawer 3-piece than FURY, this band wasn't as active live but still laid the sickening foundation for what nastiness lay ahead in the primitive TESTORS, undoubtedly already forming in the back of his mind. What we have here waiting for your salivating ears, are the two only-known tracks from the LIQUID DIAMONDS era, a scalding version of the later TESTORS classic "Aw Maw," a full three years before that version, backed with the "Gimme Danger" -tinged "Long Ago," a heavy, low-key jam, sizzling with the burned out ambience of the era just before punk had fully formed. Never before released on ANY FORMAT, these tracks will quickly slip into place alongside pre-punk icons of the era, so while the stream of books & scholars focusing on underground music from this era continuously leave out these missing links of NYC punk history, we offer up another 7″ slice of NYC proto punk heaven for you here, so don't even try to relax, crank this up and feel the shell-shock take hold!