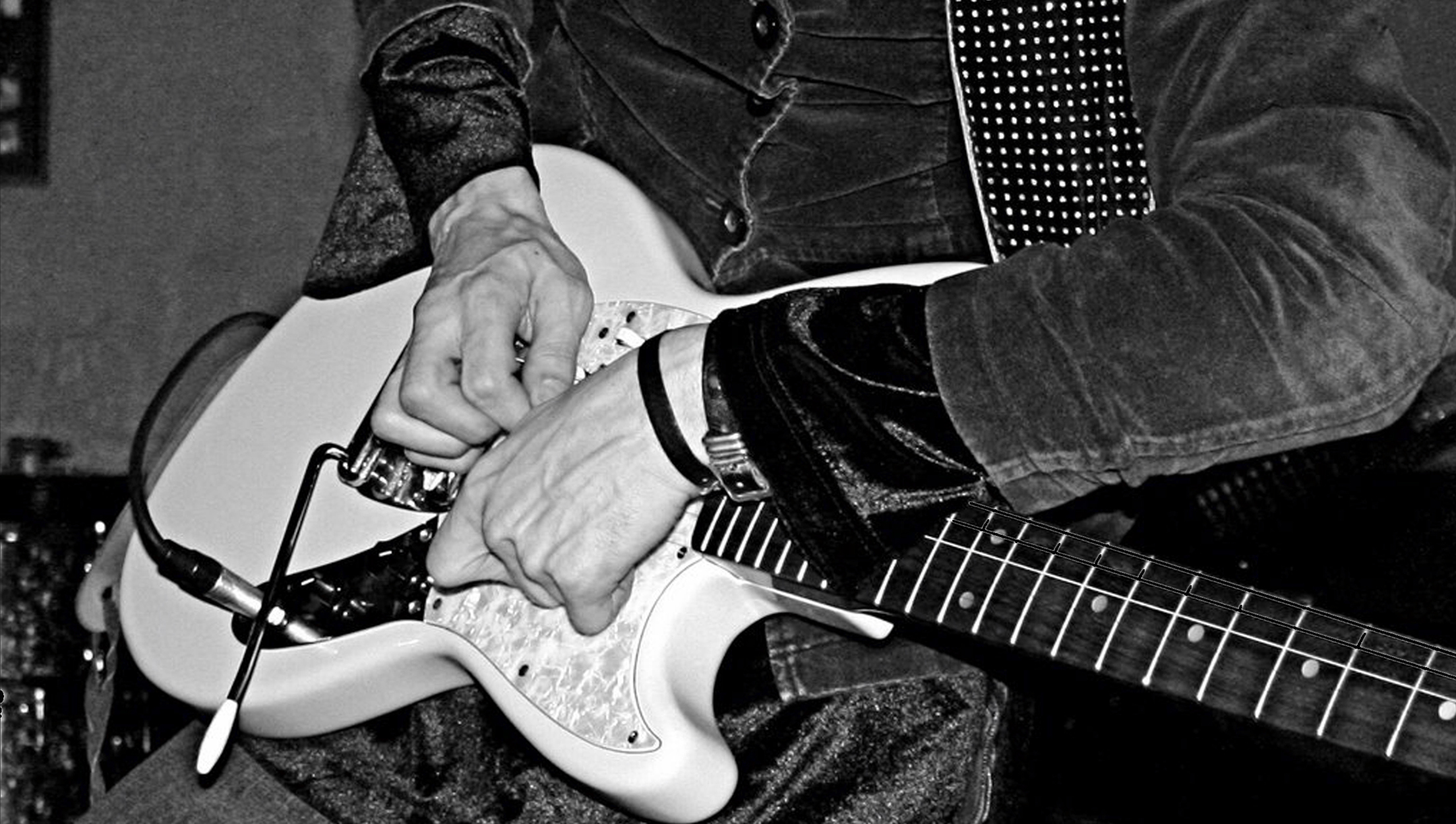 DISCOGRAPHY

AUDIO

VISUALS

LIVE SHOWS

BIO / PRESS
The GR Record Head / Fred Hampton (From The GR Record Head / LP - 2020)
GR / A Flickered View Negative (From Propel Tension On Polyester Base / LP - 2016)
GR / The Intercessor Speaks (From GR & Full-Blown Expansion / LP - 2009)
2023
06.17. 23 Illusio Festival
11.25.23 Villa Bota | Bruges (Belgium)
… More to be announced soon …
GRegory Raimo, also known as GR, was born in 1977 in Grenoble, in the French Alps.
He started in his early twenties (late 90s) in multiple fields which mainly included Painting, Writing and Music.
In 2005, he founded the band Gunslingers (Massacre-rock deviant inquisitors) with Antoine Hadjioannou on Drums & Matthieu Canaguier on Bass (both founding members of the band Aluk Todolo),— In Gunslingers the power trio " combined the sonic impact of the Velvet Underground's "guitar amp tape" with the noise and sheer momentum of Les Rallizes Denudes at their most anarchic — a sound that, in its way, was as quintessentially rock as the Stooges' raw wails on Funhouse and the Monks' bluesless mutant garage grunt on Black Monk Time. "
After hearing the album, Julian Cope wrote : « NO MORE INVENTION is nothing less than the sum total of every move culled from every essential No Wave, Post Punk, Free Rock statement thus far spewed forth onto vinyl and CD…Inject the whole sticky mess up the puckered ass of the current Indie Scene and STAND WELL BACK !!!… future record libraries without a copy of this LP will risk being declassified and shut down instantly »
With GUNSLINGERS he recorded 3 albums and 1 EP : No More Invention (2008, released on the german label World in sound), Manifesto Zero (2010, World in sound), Supreme Asphalt Doser (recorded in 2012 and released on Opaque Dynamo, Feeding Tube Records & Cardinal Fuzz in 2022), Massacre-Rock Deviant Inquisitors (recorded in 2012, released in 2013 on Les Disques Blasphematoires Du Palatin & Riot Season). They mainly toured the US (around 75 shows) and only made a few rare live appearances in France & Europe, possibly due to their untouchable style through Europe.
Under the moniker GR (firstly used as his painter name in the 90s & early 2000s, Gregory Raimo released 5 solo albums : Xperiments From Within The Tentacular (2007, LDBDP), GR & Full-Blown Expansion (2009, LDBDP – 2010, World in sound), A Reverse Age (2012, Mexican Summer), Propel Tension On Polyester Base (2016, Opaque Dynamo), The GR Record Head (Opaque Dynamo & Cardinal Fuzz, 2020). The spectrum of styles approached on those albums is ultimately wide and features composed and free-form experimentations, from free rock, krautrock and space rock, psychedelic rock, no wave, protopunk, garage punk, to weird minimalism, sonic transcendentalism and tape recorder music. On each album, all instruments are played by GR in studio from start to finish, recalling artists in the likes of Kim Fowley or Alexander Skip Spence, and with some mystifying determination for fixed sounds, the art of fixing sounds on a medium.
In 2007, he also did a collaboration album with psychedelic legend Michael Yonkers called The High Speed Recording Complex, a raw & powerful concoction of Psychedelia and tremendous Lo-Fi Noise. (CD-2007/LDBDP — LP-2010/B.F.E).
In 2018, GR released on his own Opaque Dynamo label (reissued in 2019 by Feeding Tube Records & Cardinal Fuzz) his project for guitar solo: Hôpital De La Conception / The Electric Rockin' Chair : Featuring Junk Nurse (self-proclaimed as such). The performance was described in the liner notes as " a real mind-distorter for all zealots of primitive electric guitar fury… a tantalizing charge of impenetrable origin, deeply infused in savage fire… " while Chris Stigliano (from Blog To Comm) described Hôpital De La Conception as " BRAVE ENOUGH TO ACTUALLY CHANNEL THE FERAL ELEMENTS OF THE VELVET UNDERGROUND INTO THEIR OWN DECADENT DNA " and with " that "Sister Ray" hard-nosed Velvets drive which kicks up the spirit and makes you PROUD that you are a mammal and alive in the here and now if this is any indication of what the future shall bring us in music. "
In 2020, GR's tape music experiments side project was released under the name Sensor/Spook / Collapse & Rise At The Air Mass (released by Opaque Dynamo, 2020), an improvised exploration in 2 parts offering mixed techniques of Tape Music, Concrete Music and Spacey Electronic Music.
GR also runs the label/Mailorder Opaque Dynamo (2016=>now), formerly known as Lesdisques Blasphematoires Du Palatin (2006=>2016).
:: PRESS EXCERPTS ::
" France's Gregory Raimo (er, GR) is truly a moonage daydream, to quote Bowie. His music is far out in the sense that "out there" is quite a distance from where your eardrums currently reside. " _ The Spacelab
" Whether this is madness or genius – who's to tell? " _ Nortern Star
" Gregory Raimo (aka GR) belongs to extremely rare, endangered species of artists… It's this kind of music, which invites you to an inimitable universe, not the one which creates a universe you wanted to be in. Put away all these "new", bland krautrock and psychedelic bands that only bring cosmetic changes to the original sound/vibe you already heard 50 years ago. If you are a real music traveller looking for a real adventure, then step right up. " _ KAROL PACZKOWSKI
" psych rock explosiveness…… mixing equal parts in MICHAEL YONKERS, CAPTAIN BEEFHEART, LAST EXIT, CHROME, DNA, TELEVISION, FLOWER TRAVELIN BAND and BLUE CHEER, GR hits all cylinders with his angular noise bent psych rock mayhem………. blues chords, garage rock riffage and free jazz drumming all stretched and distended into one noisy fray meant to both menace and enlighten….. you'll get lost in the aggression and guitar soloing and by the time the tone arm returns to its place after the b side, you might just be another person completely. " _ Tiny Grooves
" Follow this when you are alive in this time. " _ Billy Miller
" Gregory Raimo is one of the few musicians who is driven by a free, uninhibited creative spirit…it's almost impossible to describe his lysergic musical madness " _ Cosmic Lava
" Raimo's frantic compositional structures and explosive playing across guitar, bass and drums alike, the product of one guy with real vision and the skills to pull off a work of virtuosic hostility… Riffs sizzle and burn up, pushed through effects… Things you know – eldritch forest folk, roadhouse blues, aggressive jazz-style drumming – are distended near to the point where they become part of GR's own musical syllabus, grounded by GR's street-corner vocal hustle, sounding like Armand Schaubroeck rapping into a CB radio in a stolen car, out joyriding and knocking off side view mirrors… — engineered to do damage, and it does so in the impossible confines of reality, an assaultive and merciless run through the uncleared brush, screaming and bleeding with contact from nature. This is music that truly does not lets up, designed by and for travelers who subscribe to the higher mind, and know the promise that, properly tended, such an organ can reveal. This is the reality of the psychedelic experience, folded up and fallen out of a dog-eared copy of TiKHAL, the truth that blots out the sun's myth-making ways and externally-damaging rays. Check this out with pure intentions, and we'll see you a few months from now, unshaven and beaming like a god. " _ Doug Mosurock
" Get hold of this lo-fi colossus " — Julian Cope