:: Available items from this Label ::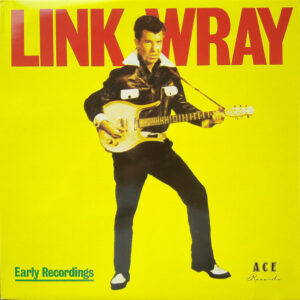 Link Wray / Early Recordings
(Vinyl LP – Ace)
Quite simply, Link Wray invented the power chord, the major modus operandi of modern rock guitarists. Listen to any of the tracks he recorded between that landmark instrumental in 1958 through his Swan recordings in the early '60s and you'll hear the blueprints for heavy metal, thrash, you name it.
Drawn from the one LP and the dozen or so singles Link Wray recorded for Swan Records between 1963 and 1966, Early Recordings, first released in this configuration by Chiswick Records in 1978, remains the best single-disc introduction to this powerful guitar player…It burns like a runaway gas fire, from the ragged, surging 'Batman Theme' that opens things clear through to the remake of his signature 'Rumble' that closes up the sequence. This is powerful, spooky, and haunting stuff… These cuts were recorded after Wray's stint with Epic Records, which kept trying to sweeten his sound with horns and strings, and you can feel the sense of desperation, freedom, and joyous release in every second here.