:: Available items from this Artist/Band ::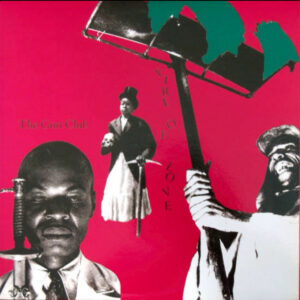 The Gun Club / Fire Of Love
(Vinyl LP – Munster Records)
2021 repress; 2003 release.What makes Fire Of Love such a brilliant listen long after its time is that this blatant homage to the blues was amplified, energized and kicked into overdrive — in a new style that combined the ghostliness of the original model with a FAST, unwound and supremely energetic beat. The engineering feats of Pat Burnette contributed to that sound: he wielded his Quad-Teck studios like a weapon, and mastered some of the greatest sides in LA music history (such as Germs' GI). Pure fullness of sound and the raw hot throb of records that were made to stand the test of time. From the immensely dark and aggressive sexuality of "Sex Beat," Gun Club's most recognizable number, to the fetishistic salute to fellow traveler Poison Ivy of The Cramps in "For The Love Of Ivy," including the hellfire classic "She's Like Heroin To Me," a 2:33 masterpiece in which everything comes together; Fire Of Love is pure perfection. It stands among the greatest classics of rock history, and shows the genius of the great Jeffrey, whose haunted singing has never been replaced. It proved out to be one of the most influential records of the '80s, with countless musicians declaring their love for the Club.