:: Available items from this Label ::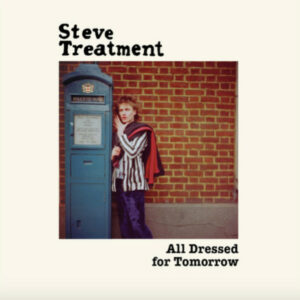 Steve Treatment / All Dressed For Tomorrow
(Vinyl LP – Munster Records | Messthetics)
An essential DIY collection from one of the most intriguing figures of the late 70s British punk scene. Extensive liner notes by Chuck Warner (Hyped To Death, Messthetics) accompanied by copious photos and memorabilia. "All my songs are 'A' sides" (ST).
Brilliant DIY'n'roll from Steve Treatment, one of the most fascinating but less heralded figures of the late 70s British punk/DIY scene. Bonding over a shared love for Marc Bolan, Steve and a young Nikki Sudden hung out and busked together around London from 1976-1978 and the Swell Maps played on Steve's first single, released on their own Rather label in 1978. "All Dressed For Tomorrow includes said record, Steve's other two singles from 1979, plus highlights of unreleased 1977-1979 recordings. Raw, unkempt, experimental glam rock magic. Chuck Warner's extensive liner notes also cover Steve's interactions with Bolan, assorted punk-stars, the Moors Murderers, Derek Jarman… among others.