:: Available items from this Artist/Band ::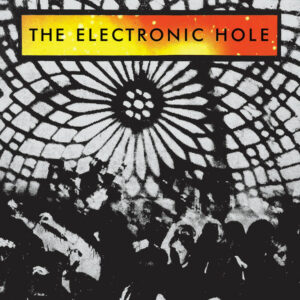 The Beat Of The Earth / The Electronic Hole
(Vinyl LP – Life Goes On Records)
Life Goes On Records present a reissue of The Beat Of The Earth's The Electronic Hole, originally released in 1970. Second album from the cultish experimental jam band formed in 1967 in Orange County, California. Their second effort from 1970 — The Electronic Hole — takes a step away from their earlier work, being composed with definite song structures versus the earlier drawn-out freeform jams. Sounding much like a west-coast version of The Velvet Underground & Nico, the album has melodic motifs but is much more primitive and mysterious than its cousin, with loads of fuzz, haunting organ, Phil Pearlman vocals, and even some sitar, acoustic strumming, and ballad-like moments ("Love Will Find A Way, Part I"). The album includes even a wild cover of Frank Zappa's "Trouble Every Day". Had the story ended here it would have been a real tragedy, as Pearlman's finest hour was yet to come. Six years later (with who knows what in between), recording commenced on the majestic Relatively Clean Rivers album with an entirely new band and musical vision.